View the details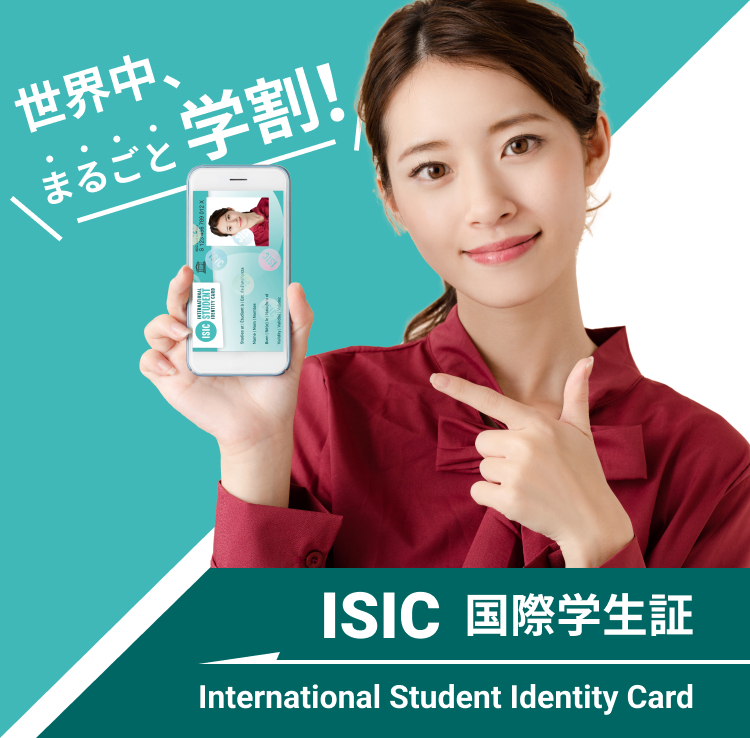 What is ISIC?
The International Student Identity Card (ISIC) is a student identification and lifestyle card available worldwide. The ISIC is currently offered in a virtual format within the ISIC app, but in some countries a plastic card may be issued. With an ISIC card, you can explore the world and experience new countries, cultures and languages at discounted prices. ISIC has two sister cards, the International Teacher Identity Card (ITIC) and the International Youth Travel Card (IYTC).
The ISIC card is a universal student ID card endorsed by UNESCO and is currently issued in more than 130 countries and territories. Any student, regardless of nationality, race, gender, or religion, who is at least 12 years old, can purchase an ISIC card at an affordable price. ISIC card holders enjoy preferential and discounted prices on products, services and experiences in all aspects of student life, including software licenses, movie theaters, bookstores, public transportation, cafes and restaurants.
View Card Issuance Procedures
※If you are not registered with PayPal, please click the button above to register with PayPal before purchasing.
Buy Now
※Only PayPal payment is accepted.