Card Issuance Procedure
※For information about activation after completing the application

Click here
STEP1
First, please register with PayPal.
Please be sure to register with PayPal before proceeding with the ISIC application process.

As of June 2022, bank transfers/new transfer accounts from Japan Post Bank and Sumitomo Mitsui Banking Corporation have been suspended. (Credit cards can be used through the relevant banks without any problems.) For more information, click here.
Click here to register as a new PayPal customer.
STEP2
Fill out the card application form to finalize your order.
1) Select the type of card you wish to obtain from the purchase page.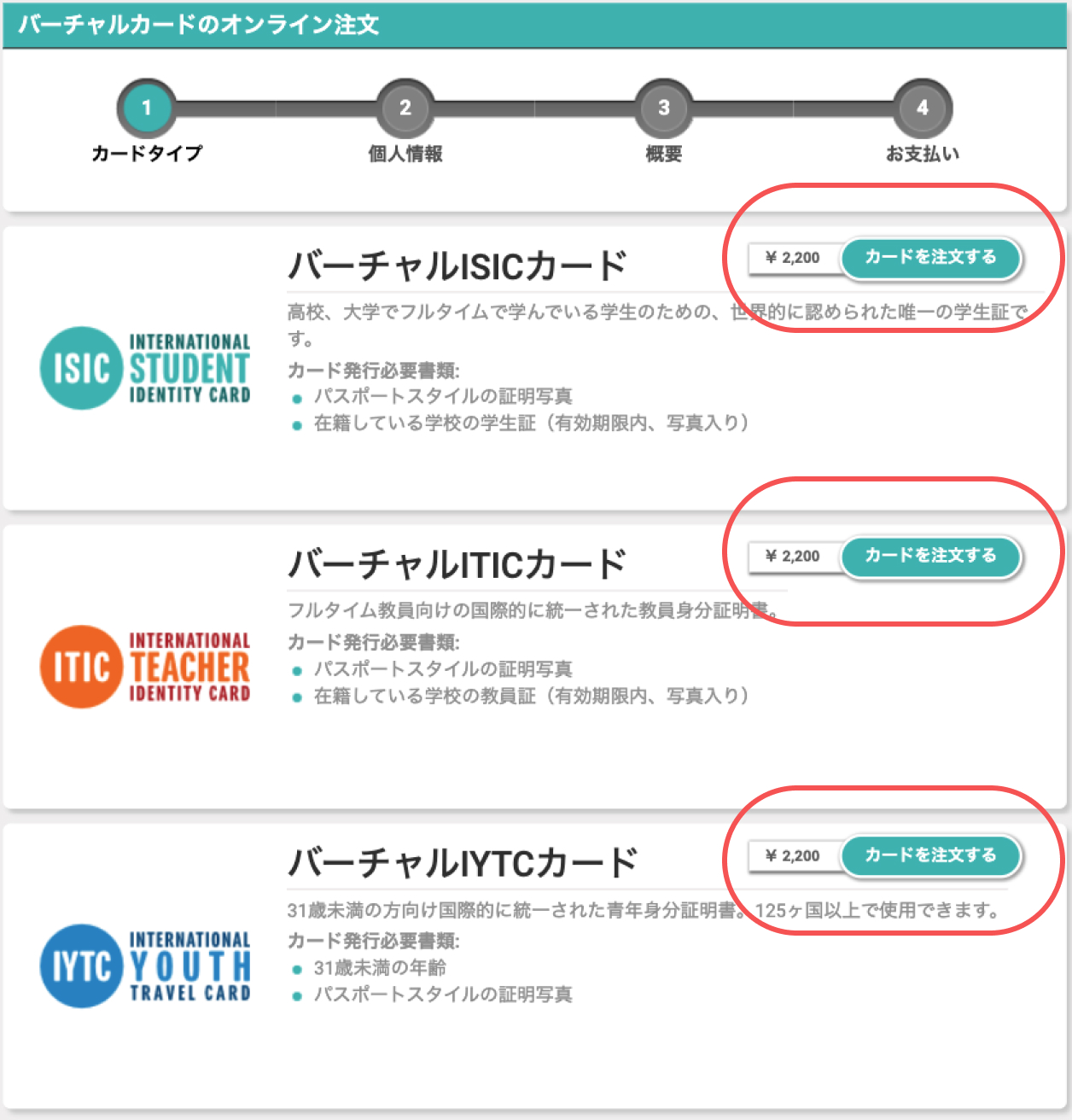 2) Enter your personal information in half-width alphanumeric characters. For the name of the school, please enter the name in official English. Upload a photo taken with "a photo similar to the one that will appear on your passport (no background, no hat, bust shot)," with a minimum size of 450 x 540px.

※The photo registered here will appear on the face of your virtual card. Please note that it cannot be changed after card registration.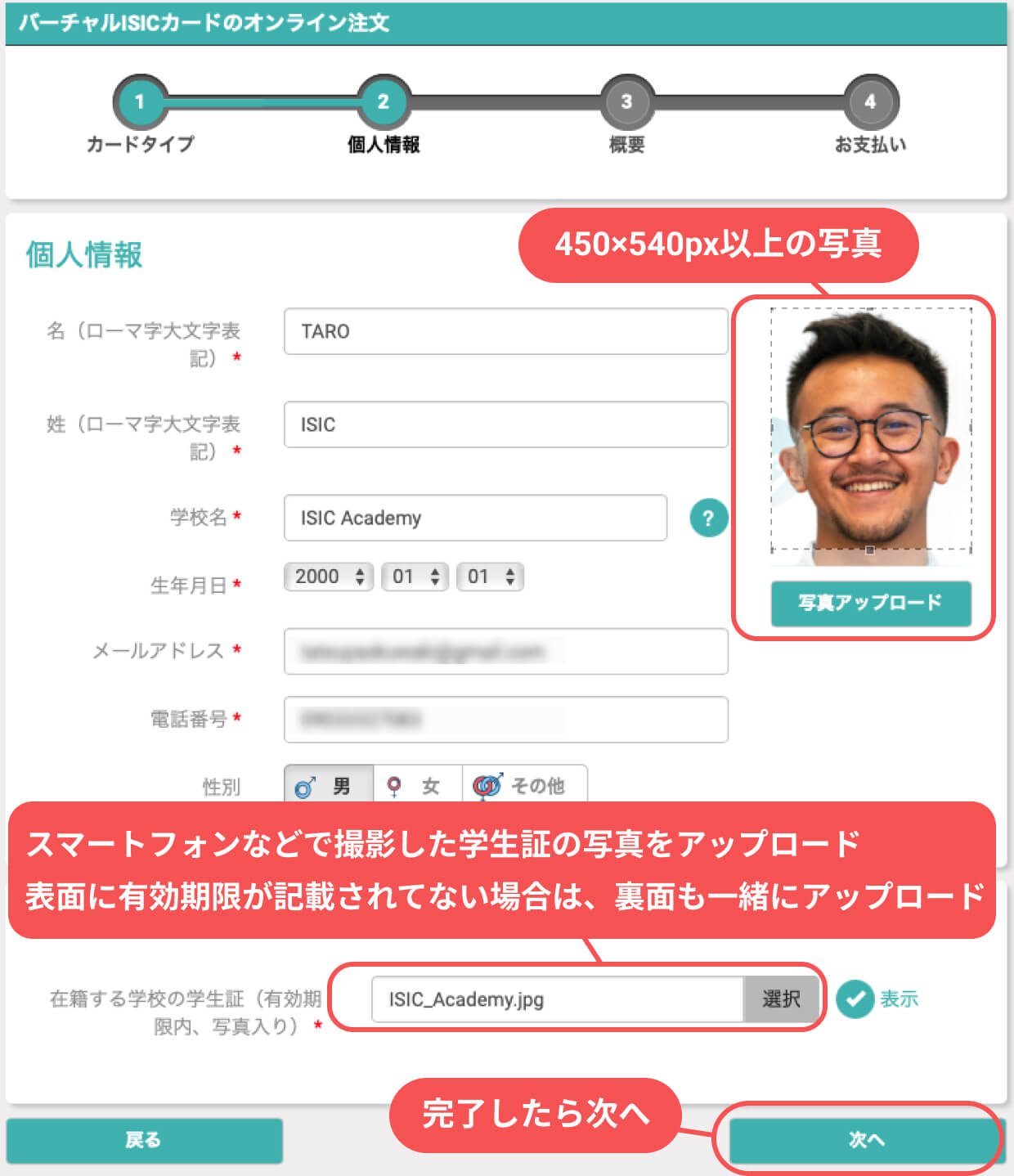 3) Confirm the input screen, agree to the terms and conditions, and click "Place Order."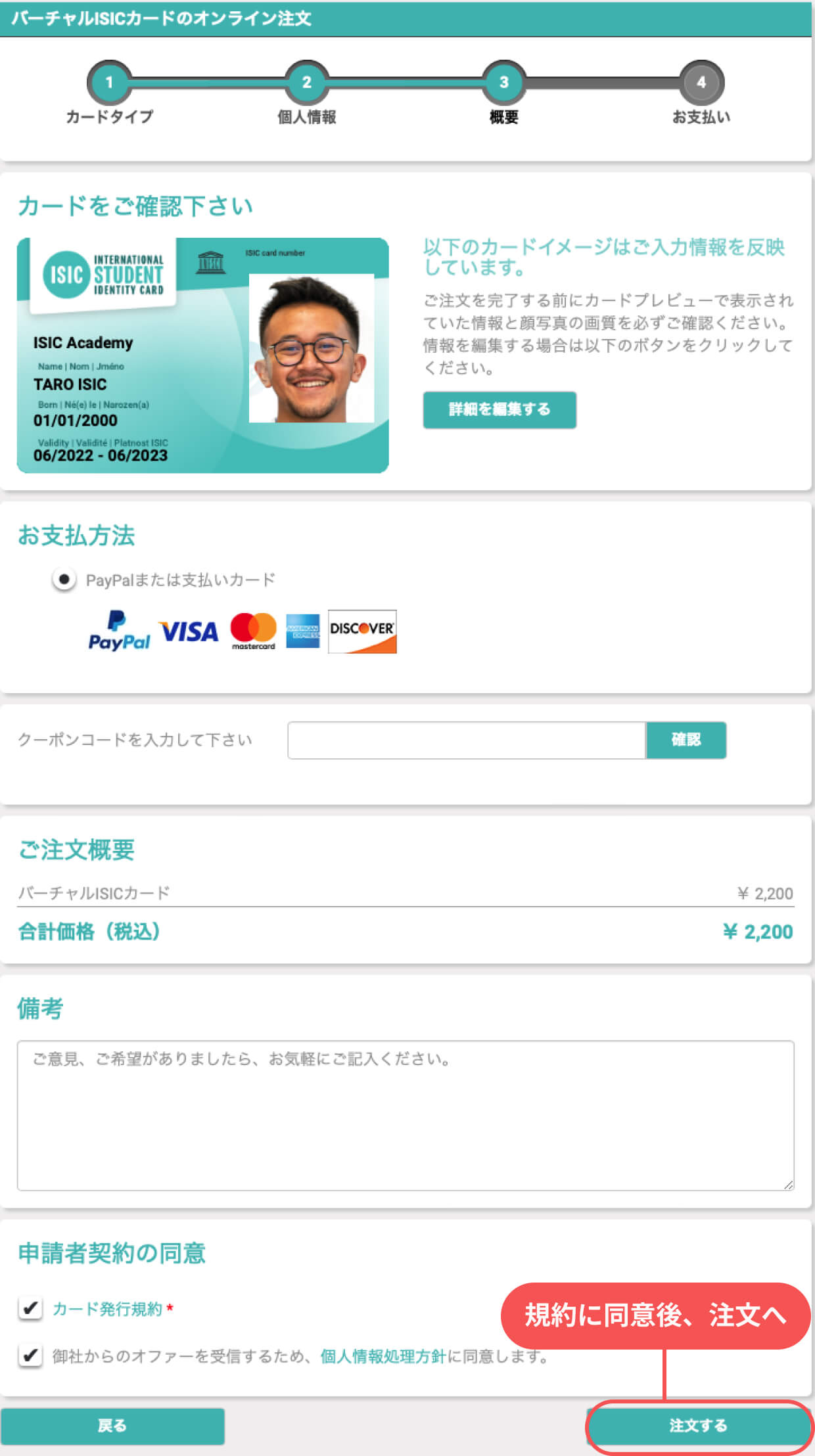 4) Log in to Paypal and confirm your order.
※Once the order is completed, a confirmation email will be sent to the email address registered with Paypal.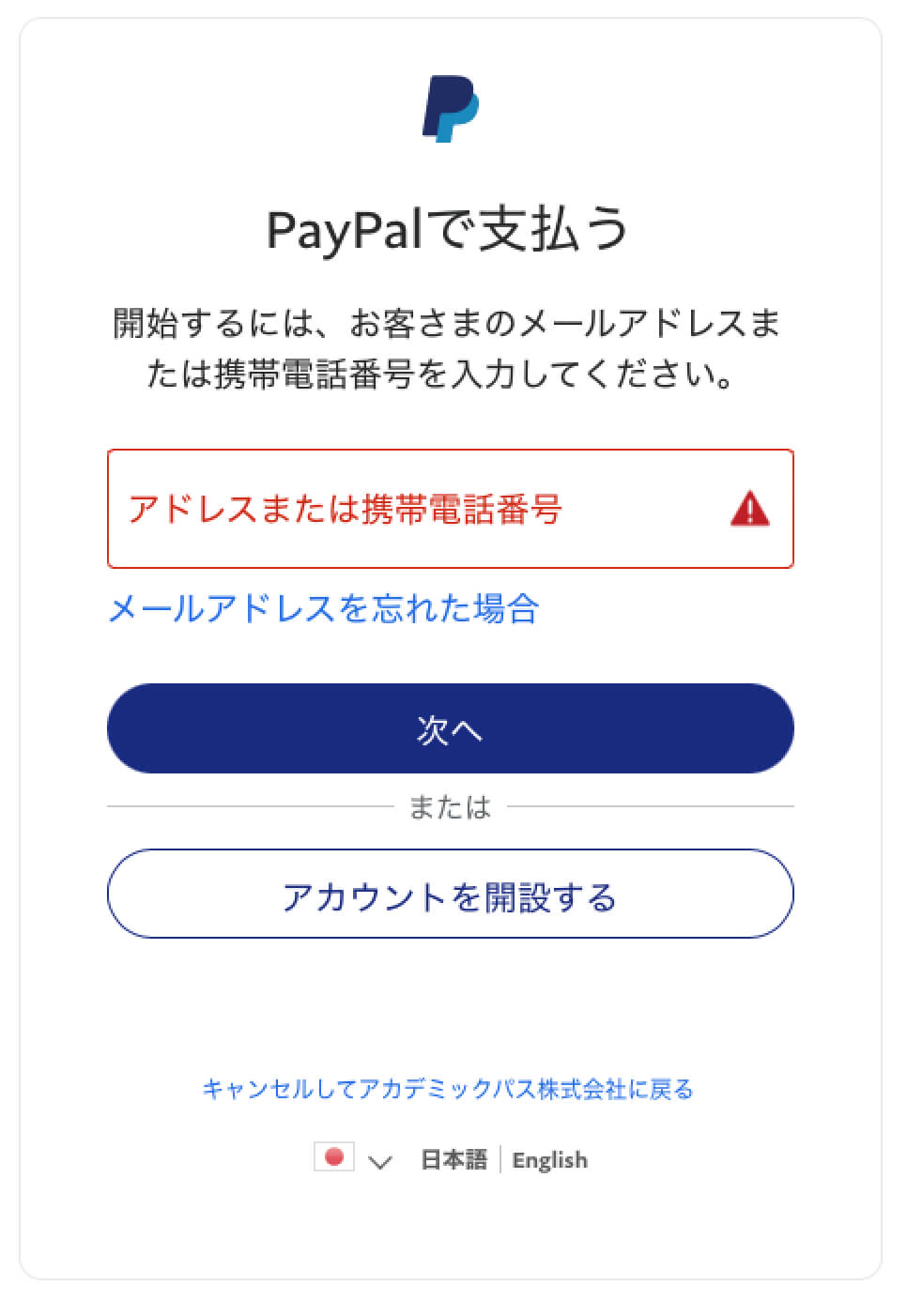 5) When the following screen appears, your application is complete.
※Please wait until you receive an e-mail from ISIC with instructions on how to activate your virtual card.

Click here to fill out the application form.
About Virtual Card Activation
※For information about application,

click here.
STEP1
Check your email and download the application.
After your order is confirmed, you will receive an email from ISIC with the following information. You will first receive an email in English, but after another 10 minutes, you will also receive an email in Japanese. Activation can be set up on your PC, but we recommend that you use your smart phone to set up your virtual card, as it will be displayed on your smart phone. From here on, you will be able to use your smartphone.
1) Tap the Google play or App Store button to download the ISIC application.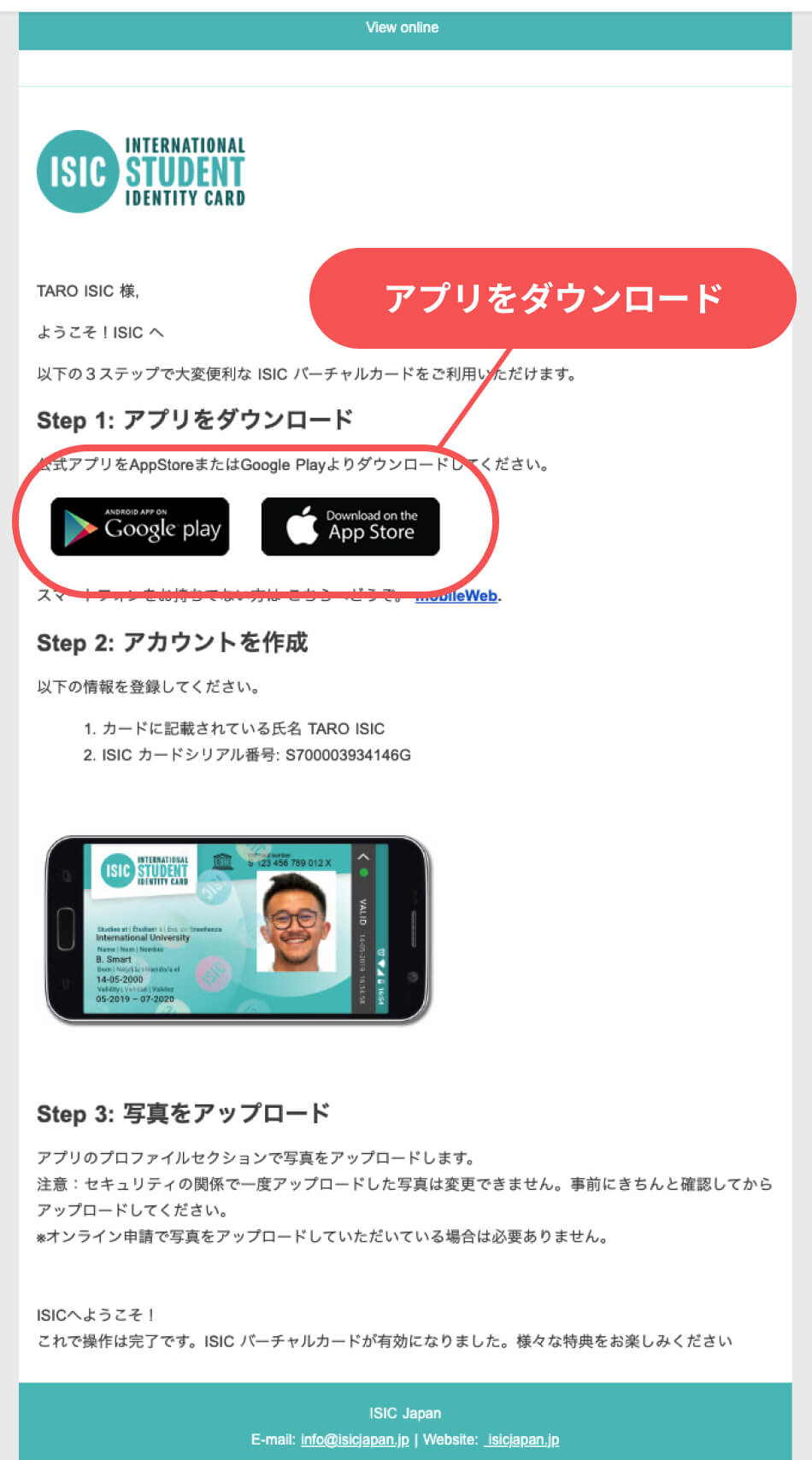 2) After "Get" is completed, tap "Open". The application will be launched.
※The image below is from the App Store.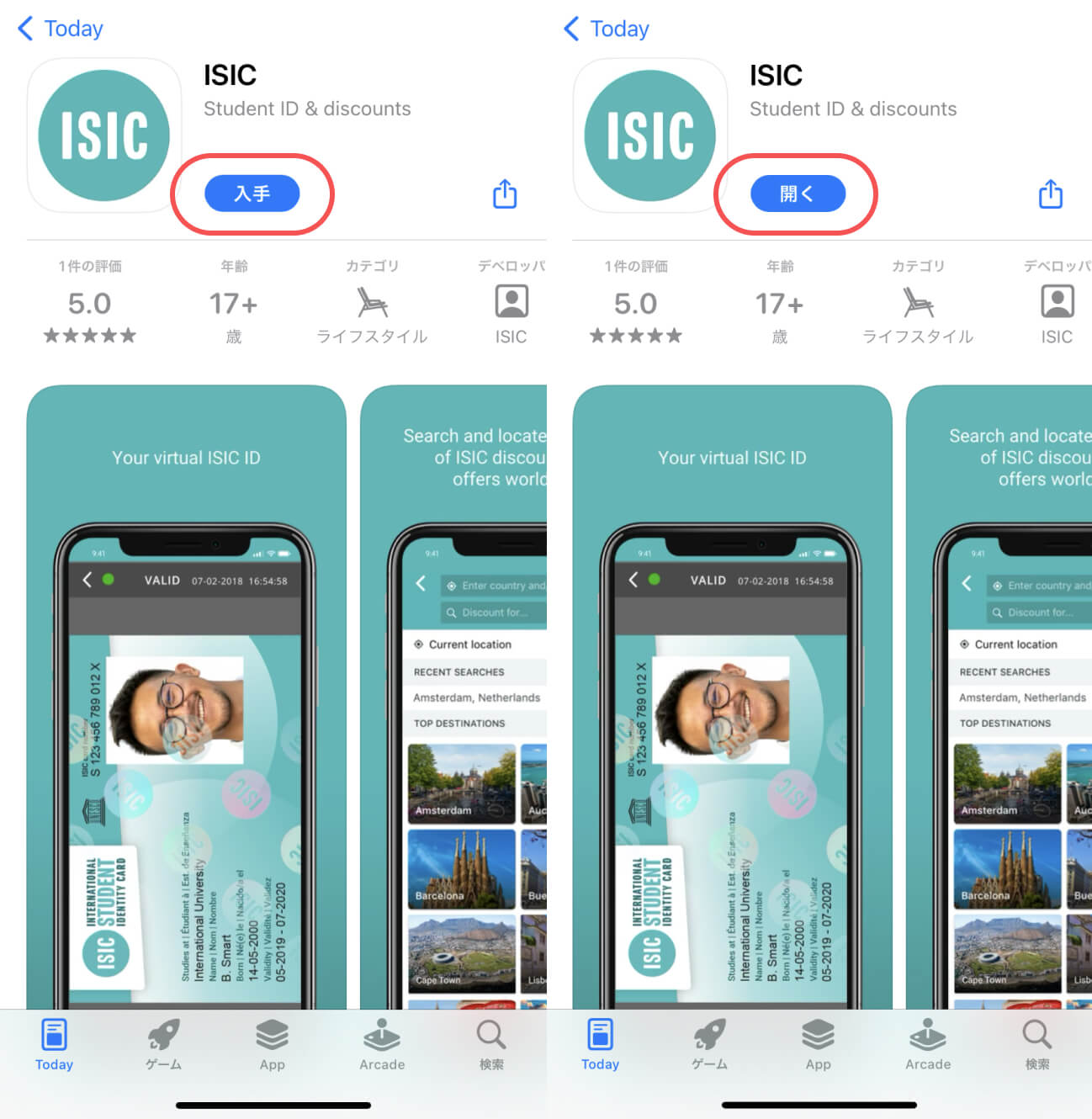 STEP2
After launching the application, register an account.
1) Tap [Register].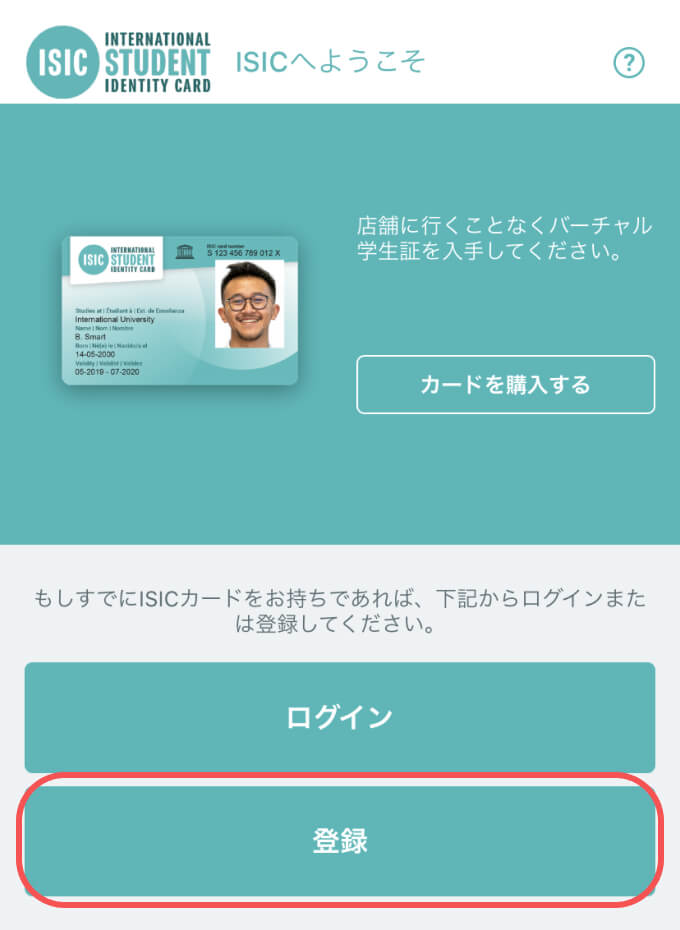 2) Confirm your name and serial number in the e-mail you received in STEP 1, and copy and paste them into the input fields to make sure they are correct. Tap [Confirm] when you are done.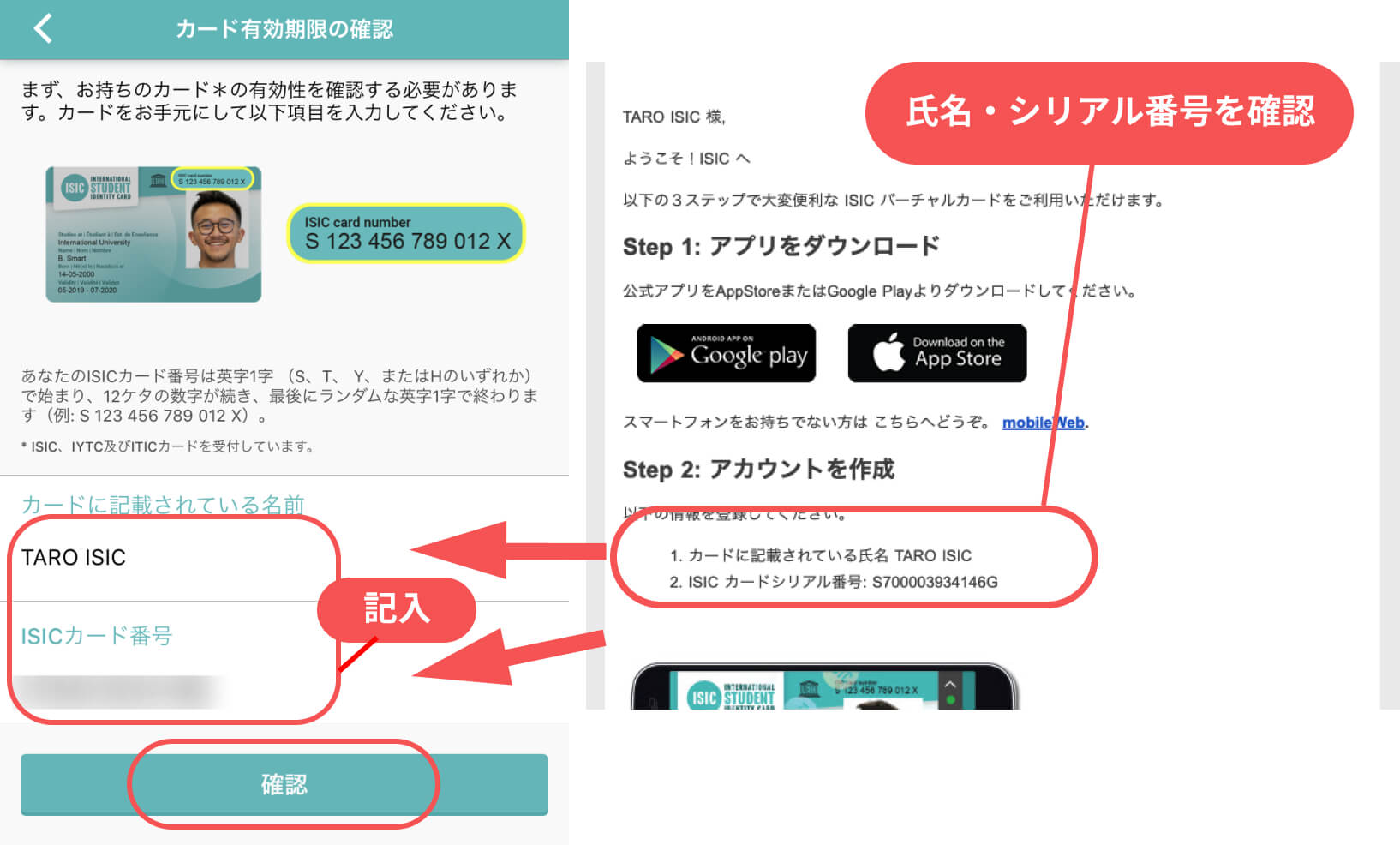 3) Enter the e-mail address you registered when you applied for the card, set a new password, and tap [Register].
※lease keep the password in a safe place.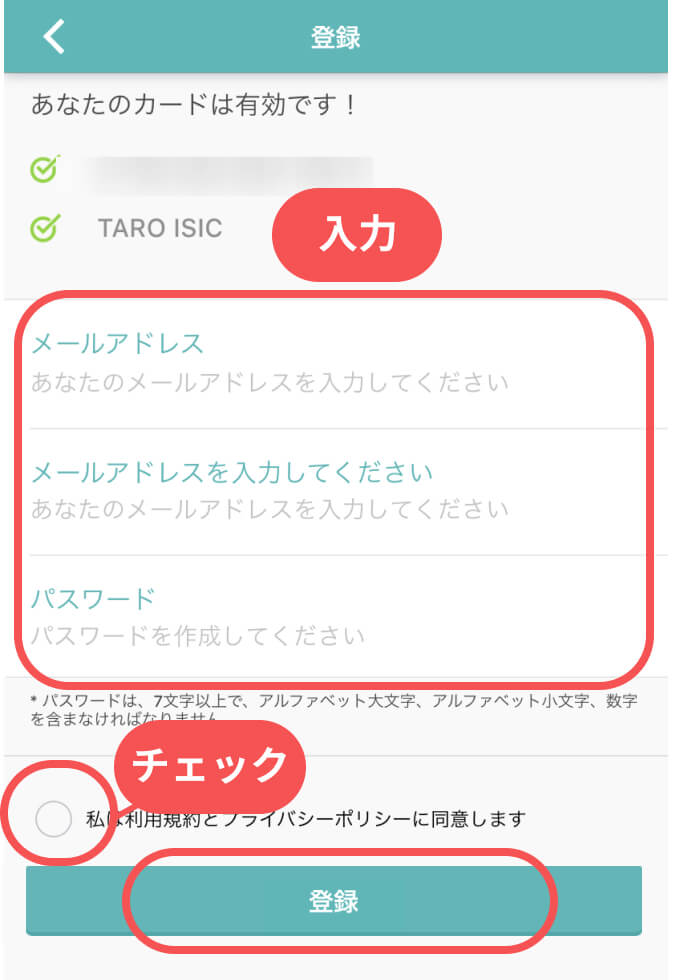 STEP3
Log in to activate your virtual card.
1) After registering your account, you will receive a new email from ISIC as follows. Click/tap Activate your ISIC account now. You are now ready to log in.
※Please note that you will not be able to log in without this process.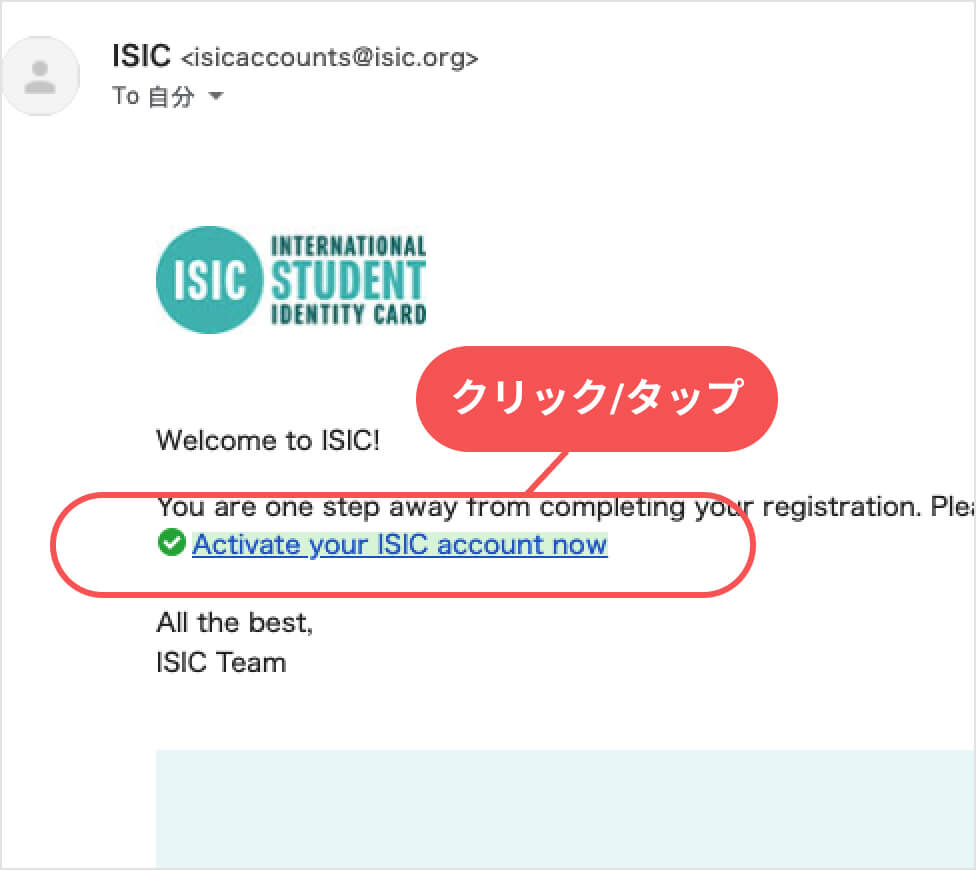 2) Return to the ISIC application and enter the email address and password you set in STEP 2. Tap [Login].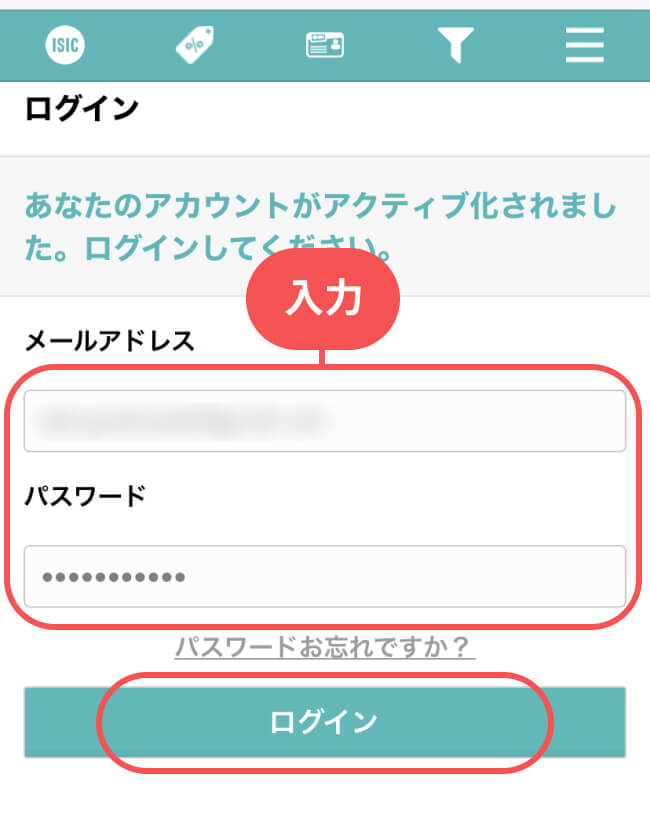 Once you are logged in, your activation is complete! Tap [Show ISIC Card] at the bottom of the main page to display your card. Enjoy your wonderful trip around the world.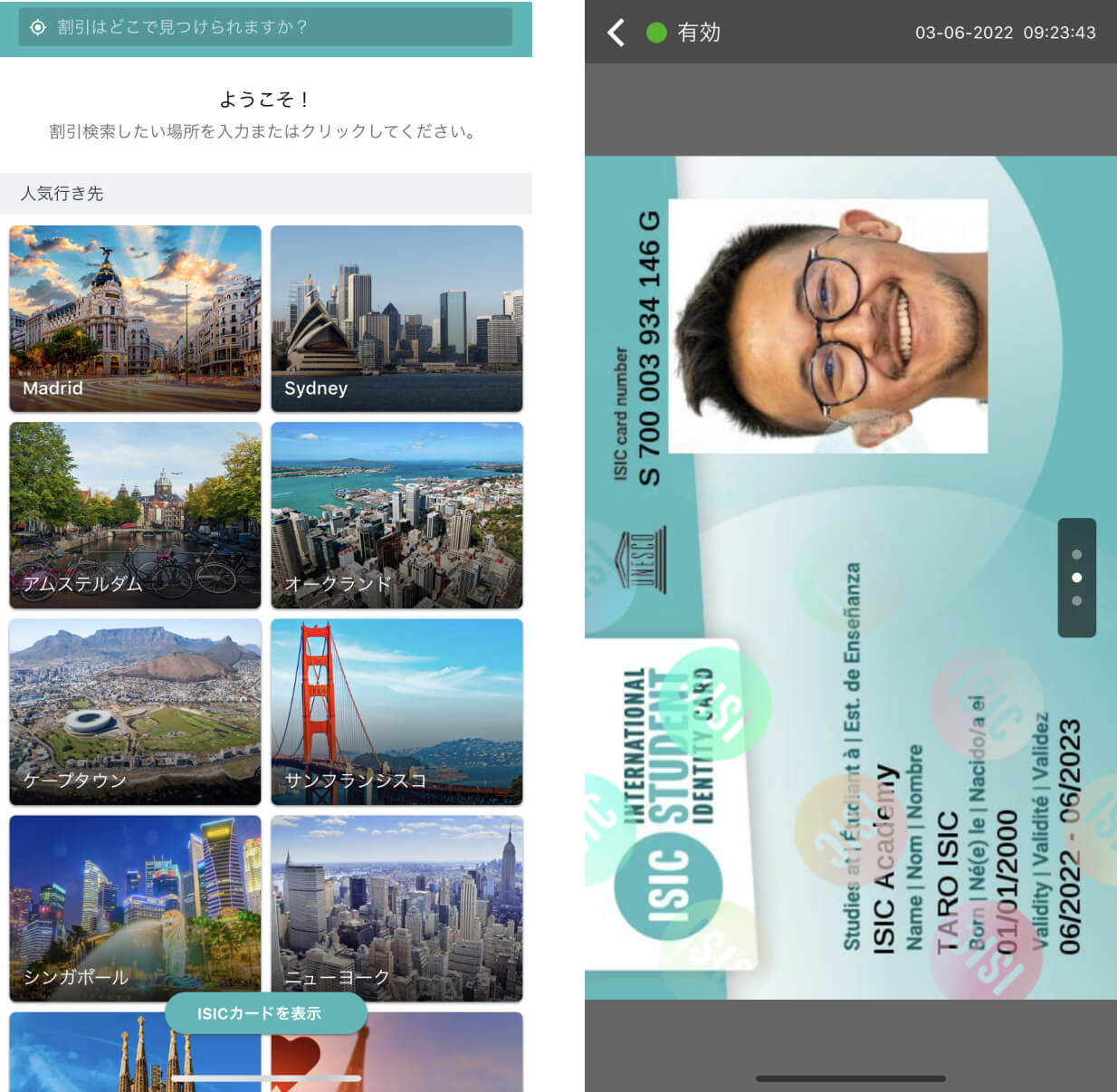 Buy Now
※Only PayPal payment is accepted.